ABOUT US
---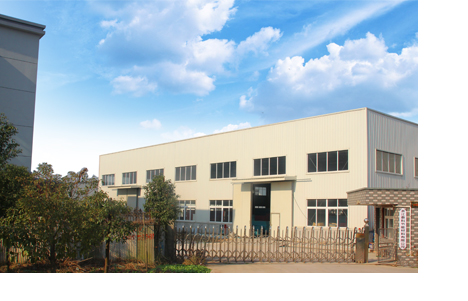 Hangzhou TYCO Industrial Co., Ltd is devoted to developing, designing and manufacturing XPS shower tray, XPS tile backer board, XPS shower niche, and underfloor heating insulation panel, etc, which is mainly applied for the waterproof and insulation purpose both in new decoration and renovation of the old building.
Hangzhou TYCO established in 1996, with a humble start, we now grew to a 20,000m²(215,000sq.ft)professional factory produce waterproof and insulation panels in Hangzhou, China. Our monthly capacity is around 45,000 sq m² (480,000 sq ft) for XPS waterproof building panels, with the flexibility to double the capacity when needed. Within 3 years, the export quantity is growing stably.
Our main market is North America, North Europe, West Europe, and Oceania. Starting in 2009, we start looking for partners to develop markets in each specific growing market. Our aim is providing the best quality with affordable pricing to our clients. Our hard work has earned a high reputation among our customers. Now, we are providing high-quality products for lots of international famous building material/major supermarkets, such as B&Q, Leroy Merlin, Homelux and much more.
"What we can do for you" is the question we always ask, and whatever your request is, the "can do" attitude is what distinguishes us from the crowd. Just like finding a great partner in life, husband or wife; in China, it is not hard to find factory at all, but it is hard to find a reliable, responsible one with all the merits like great pricing, great quality, fast lead time and the design capability as well the quick turnaround time for your samples whether is your own idea or ours.

To be specific, our biggest strengths and advantages are as follows:
Quick Answering: we answer your email within 12 hours and answer your messages in 1 hour during workdays.
OEM & ODM service: We not only provide OEM service but ODM too. With more than 10 year OEM and ODM experience in waterproof and insulation mean we can take your idea from scratch, envisioning your thoughts into reality – a sample. Or we can take your design to make a sample for your approval. Our turnaround time to make a new sample for you usually is 1 week. Try us out and you will be amazed how fast our turnaround is!
Quality: If you really understand the manufacturing reality in China, those manufacturing certificate like ISO9001 or whatsoever (well, we ourselves do have multiple ones ):, these are just papers! And people can get whatever certificates they like by paying money! Unpleasant truth!
Lead Time: The production cycle is usually 1 month, but we can push the limit to 2-3 weeks if needed. Although it is not ideal since we respect our workers and do not drive them to do overtime all the time, it can be done if needed. However, we do need to see on the case by case situation.
No matter how hard we work, things will sometimes still happen. Whenever that happens, we commit to quick response and being proactive to fix any issues that may arise. Our attitude is "can do and will do immediately".
SELLING NETWORK
---
Mainly network sale, start to find appropriate agent worldwide since 2009. Our products are mainly exported to America, France, Britain, Norway, Denmark, Sweden, Holland, Australia, Canada and other dozens of countries.